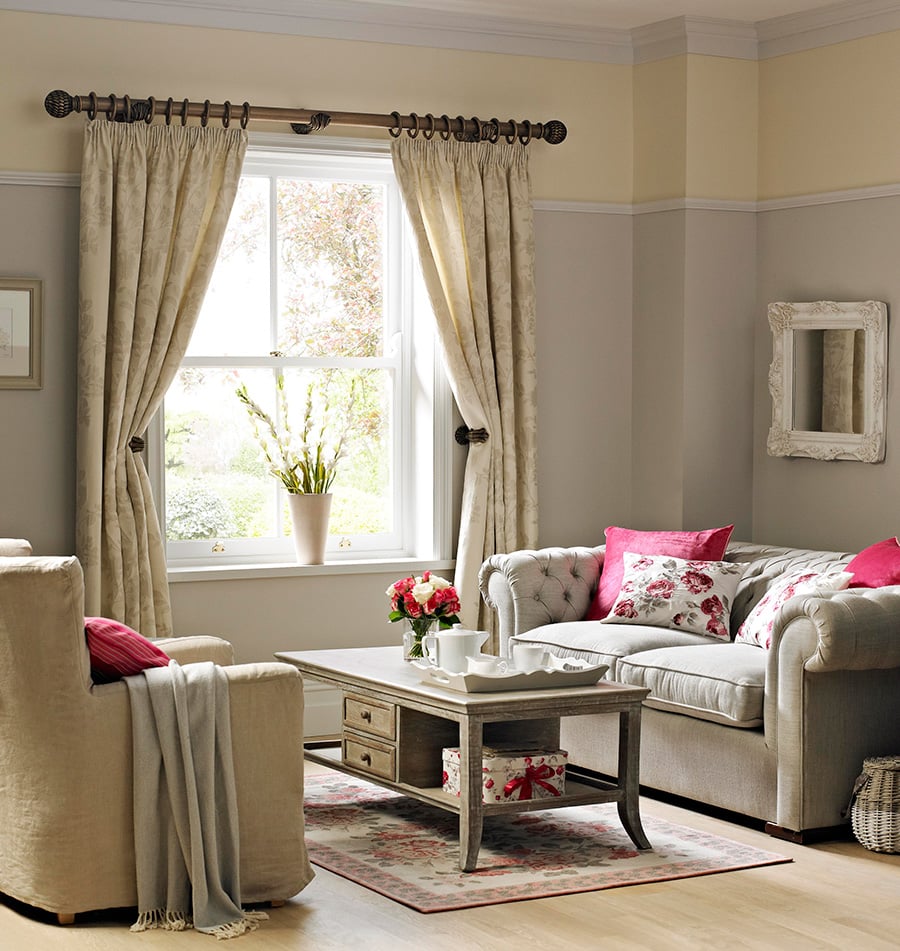 How curtain holdbacks can help brighten up your room
After endlessly deciding on which curtain pole set you want to place above your window the next important item to purchase will be the curtain holdbacks. The holdbacks you choose will need to match the overall window space and most importantly the pole set. We have to give these small icons some credit, as they stay precisely against the wall beside the window holding back the neatly tucked curtains during the daytime.
If you have a light to medium weighted curtain, most hold backs will hold these with little effort. But if you have a thick and heavy curtain, some curtain holdbacks may struggle to grasp the gathering. Small hold backs are ideal for the thin, light and also medium weighted curtains. The larger hold backs will hold those thick heavy-duty curtains. But if you are not the type who does not want an over vivacious window décor, you could for the small dainty tie back hooks which require the tie backs to keep the curtain in place.
Always check first if the hold back will be suitable for the curtain type, do not make the mistake of buying the holdback first before buying the curtain. Always decide on which curtain type you require before you decide on the curtain pole and the matching hold backs. You may discover that doing this the wrong way round you will end up with a pole set and hold backs not suitable for your curtains. What a pain!
We have a wonderful selection of curtain holdbacks available to buy online. Each of our holdbacks are part of a range of curtain poles, so you can really give your window space the 'WOW' factor with matching curtain poles and hold backs.