How to Measure your Window for Curtain Poles
Measuring the width of your window is a fairly simple task once you know how, just follow the 3 simple steps below and you'll be done in about
5 minutes
.
What you'll need:
A tape measure

– metal ones are best

A pencil and paper

Small step ladders or footstool
Tips:
Measure in centimeters as all the lengths on our website are in cm.
Get a 2nd pair of hands! Getting help when measuring your window, especially larger ones, will make the task easier and more accurate.
Always measure at the location when the poles will be fitted i.e. above the window.
Add an additional 20cm or more to the width of your window, to allow the poles to pass onto the wall past the window.
Any curtain pole lengths on our website do not include the finial length
Replacing an existing pole?
If you are replacing an existing curtain pole or track, simply measure the width of the existing fixture - excluding the finials. This will give you the pole length that you need to start shopping for your new pole.
Measuring for a new pole
Step 1 - Measure the distance between the top of the window and the ceiling.
This will determine whether there is enough space to attach the brackets to the wall or whether they will need to be fixed to the ceiling. A minimum of 10cm is required to fix the bracket to the wall. If there isn't that much space, you may want to consider ceiling fix brackets so that your poles can be attached to the ceiling instead.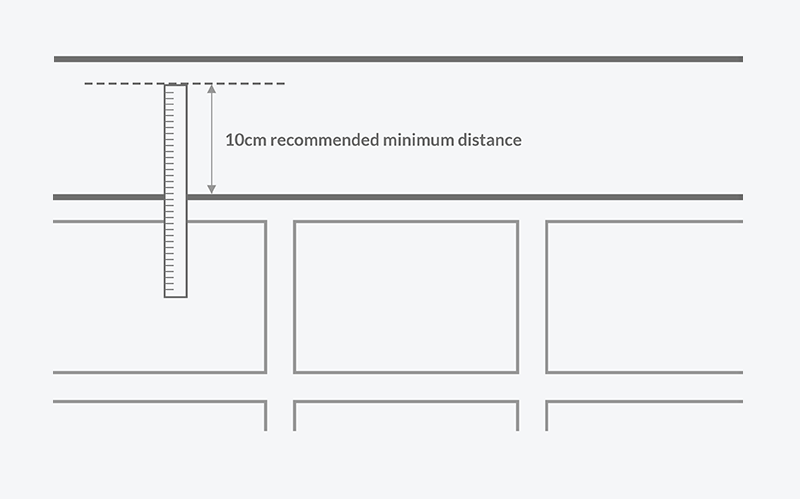 Step 2 - Measure the width of your window.
Using the metal rule, measure the width of your window in cm.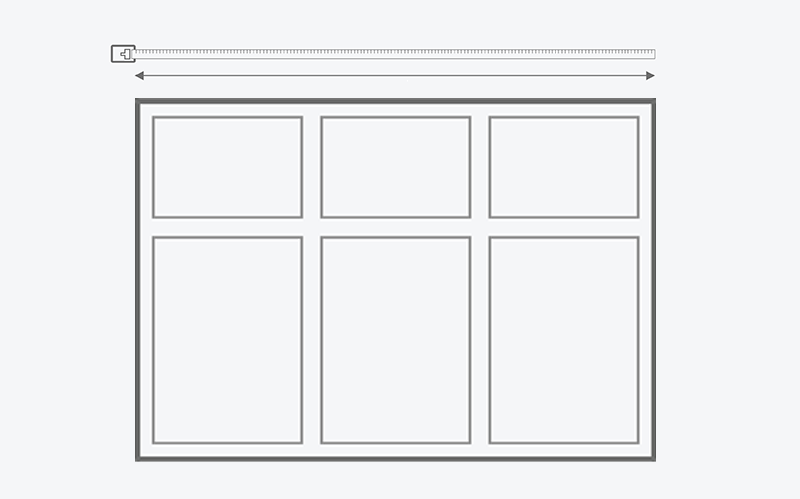 Step 3 - Add 40cm to your measurement (20cm either side)
Using the measurement taken in step 2, add 40cm. This is to allow the pole to protrude 20cm either side of your window, which provides space for curtains to be drawn back either side of the window. This additional width will also give you more coverage for blocking our light when the curtains are drawn. The additional width can be increased from 20cm either side, to a width of your preference if your window is large (over 300cm), as larger windows look better with more pole on either side.

If you are fitting your pole using a recess bracket on any side of the pole, you do not need to add any additional width to your total length.

You can now start shopping from our great selection of wooden curtain poles, metal curtain poles or eyelet curtain poles.

s